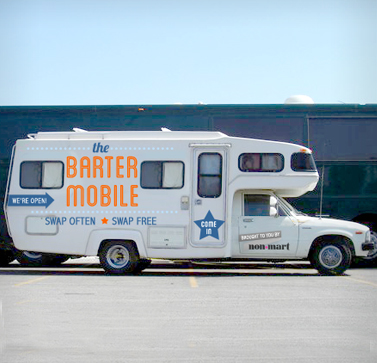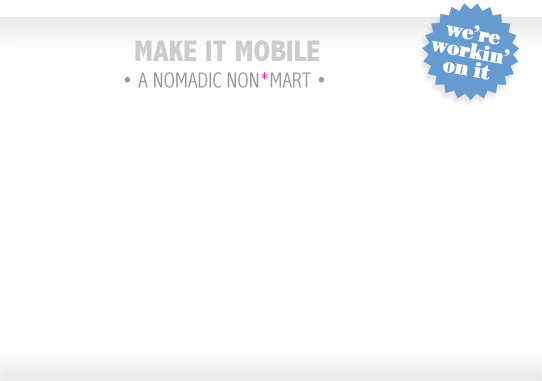 non

*

mart
is has plans for the the
BARTER MOBILE
, a roving neighborhood resource to provide a model for creating spontaneous means of exchange and positive community engagment.
Like a street vendor or food truck, the BARTER MOBILE can insert itself into a neighborhood, open its doors to display small artworks, ingenious objects made of repurposed materials, homemade foods and preserves, self-published books and zines as well as a community bulletin board offering skills, services and ideas for trade.
The BARTER MOBILE can also host selected artists/craftspeople and individuals dedicated to community engagement to come along for the ride.

This fabulous project is on the back burner for now.