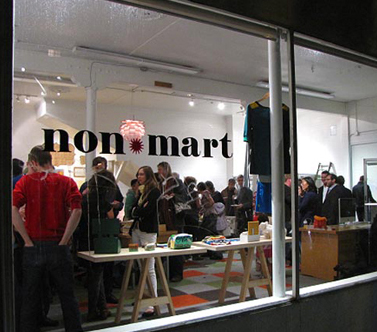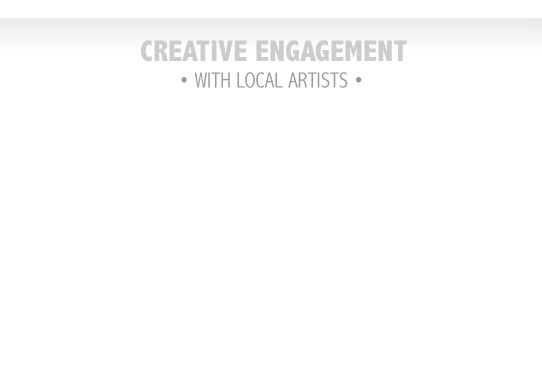 Fabulous opening night events at
non

*

mart
made for a fun-filled evening complete with beautiful works made from repurposed materials, artist led services and lots-o-swapping.

Need an extra pocket to stash your change? Artist Naomi Vanderkindren installed 'simple', 'fancy' or 'extra fancy' handmade pockets for lucky non

*

mart"clients" before their very eyes.

Artist Alison Pebworth collected stories, drawings and notations on sites and curiosities in the US that have made an impact on non

*

mart visitors - for her cross-country exhibition and research project.

Want to get rid of unsightly, unwanted logos from otherwise decent products? Artist Miriam Dym replaced logos with plain or patterned material.



Note:

most unusual Logo Removal of the night; an umbrella!

Bring your read, worn and loved old books to non

*

mart; leave yours on the bookswap shelf and select a new tome from another non

*

mart shopper.
Recycle knowledge and read free!