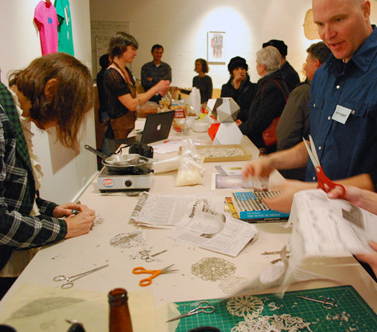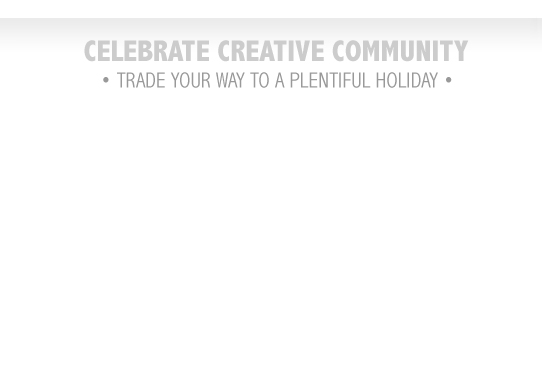 Feeling aesthetically deficient?
non

*

mart
artists were on hand for a day-long holiday celebration to show you how to make your own artwork on the spot.

Adorn your old tee-shirts, tote bags etc... with a cool Bay Bridge pattern. Artis Johnna Arnold walked non

*

mart visitors through the process of learning how to screenprint and appreciate their city at the same time.

non

*

mart co-founder Sasha Petrenko lead a bourbon vs. rum-ball taste-off and Workshop. Visitors brought in an ingredient from the recipe list and learned how to make rum and bourbon balls in exchange.

Artist Francesca Pastine demonstrated her delicate art of paper cutting - transforming useless catologs and magazines into art.



Artist Greg Lowe's Transformational photobooth gave people an opportunity to transform their faces and and strike a stylish pose.


non

*

mart visitors worked with artist Dianne Romaine - after eating chocolates, the candy wrappers were transformed into tiny sculptures.

And artist Anthony Ryan showed visitors how to create Polyhedra patterns and 3D models of their own. Math geeks unite!